Image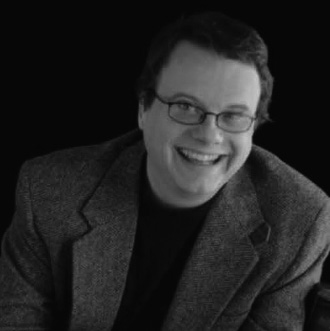 Morrie Enders
Artistic/Managing Director of Distinction
In 1987 when Morrie Enders interviewed for the Artistic/Managing Director position at La Crosse Community Theatre, people kept telling him, "You'll be here five years tops because this is a stepping stone theatre." Morrie had other ideas and set about to change LCT to a destination theatre where one could park and enjoy a good portion of their lives. 
Morrie has the distinction of being the longest Artistic/Managing Director in LCT history. During his 18-year tenure, he directed 100 shows and produced another 46. He created a true theatre "family", drawing many newcomers to the stage by promoting programs and opportunities for all ages. It was not unusual to have mothers and fathers, sisters and brothers, and an occasional grandparent acting or working backstage alongside one another.
One of Morrie's goals, and ultimately his greatest personal accomplishment, was helping LCT grow and achieve national and international recognition. Under his direction, LCT became "the one to beat" at AACT competitions. Productions of Cotton Patch Gospel, Angels of Lemnos, and The Seventh Monarch won first place titles in Wisconsin, giving LCT the distinction of displaying the traveling trophy three festival years in a row. Cotton Patch Gospel made it all the way to the national competition, taking third place, and later became an international success. The cast performed in Heidelburg, Germany and many other parts of the world.
Morrie's involvement with AACT led to an invitation to LCT to represent the USA at the first Yakumo International Theatre Festival in Japan in November of 2001. The Fantasticks was the show. Morrie recounts:
"We had to select someone to bring in the flag at the opening ceremony. I asked Billy Nelson to do it. He thought one of the young people in the cast should do it, but I said, 'This is the biggest thing we've ever done, and you were with the theatre from the beginning. You should do it.' He did. When he came down the aisle with the flag while a Japanese brass band played our national anthem, it was chilling and thrilling."
While at LCT, Morrie met and married Dawn Enders. Together, they dedicated their lives to making LCT a wonderful place where all are welcome. It was Dawn who first campaigned for a new theatre, as it was obvious LCT had outgrown the 5th Avenue venue. The early efforts of Dawn and Morrie paved the way for the beautiful building we have today. 
When asked how we can inspire others to give of their time and talents to LCT, Morrie offers this advice:
"Outreach is the number one mission of any current community theatre. We are bombarded by a world of screens. In this anti-social world, live theatre needs to reconnect humans to keep us all sane. Once people look up and try this theatre thing, they are hooked. So much magic."
Currently, Morrie is the Executive Director of Lincoln Community Playhouse in Lincoln, Nebraska and continues to work his magic.
Image
Jo Ann Jenkins
Employee of Distinction
Jo Ann Jenkins was brought up in Freemont, Nebraska before moving to La Crosse in the mid 1940's. There, she met and married Bob Jenkins, the man of her dreams, and began raising a family. Before coming to La Crosse, she had never seen people perform live in a play. She thought this was the greatest thing and soon became a supporter of the La Crosse Community Theatre. She volunteered backstage as a dresser and set painter, but it was her charm and talent as a ticket seller that made her a La Crosse Community Theatre legend.
Life in La Crosse was wonderful until quite suddenly, Jo Ann became a widow with three small children. "I didn't want to leave my house," Jo Ann recalls. Meanwhile LCT was growing; it had a paid Resident Director, a full season, and needed more help than volunteers could give. Founding LCT Board President, Sally Cremer, asked Jo Ann if she would consider working for the theatre. She told her to think about it and someone would come and talk to her later. Within the month, Board Member Jerry Bump was at her door with an offer.  Jo Ann accepted, and that decision changed her life forever.
"LCT forced me to go out and get on with my life," she says, "a gift, for which I will always be grateful."
Jo Ann began work on June 1, 1966 as a part time Business Manager. Her duties were to keep records and books, recruit volunteers, and manage ticket sales. LCT did not have a permanent home yet, so Jo Ann worked the box office from a card table and cash box in the lobby of the Stoddard Hotel. The day of each performance, she loaded the ticket boards and files in the trunk of her car and moved the "Traveling Box Office and Will Call" to wherever the show was taking place—Mount La Crosse, Aquinas, Longfellow, and Viterbo to name a few. When LCT settled in to the theatre on 5th Avenue, Jo Ann, who was now full time, relished her new, permanent home and treated it like her own.
Jo Ann fondly remembers the closeness of the staff and volunteers and how well they all worked together. Her biggest challenge was remembering the many people she encountered daily.
"I tried my best to know everyone who came to my window because it was important to them. An actor friend, Dick Sartz, suggested that I make an association with each person (voice, looks, some identifiable piece of information) to help me remember, and it worked most of the time."
Jo Ann sold tickets for over 175 productions. Of those, she selects The Pajama Game, The Odd Couple, and The Night of the Iguana as her favorites.
For 30 plus years, Jo Ann was the "Face and Voice of La Crosse Community Theatre;" the first person at the box office window each day and the last to bid theatre goers "good night" after a show. Before her retirement in 1997, she worked with seven Resident Directors and over three times as many Guest Directors. Jo Ann was the go-to-person, reliable and always there to help, guide, and keep things running. For those who know her, Jo Ann was the glue that held everything together.
Image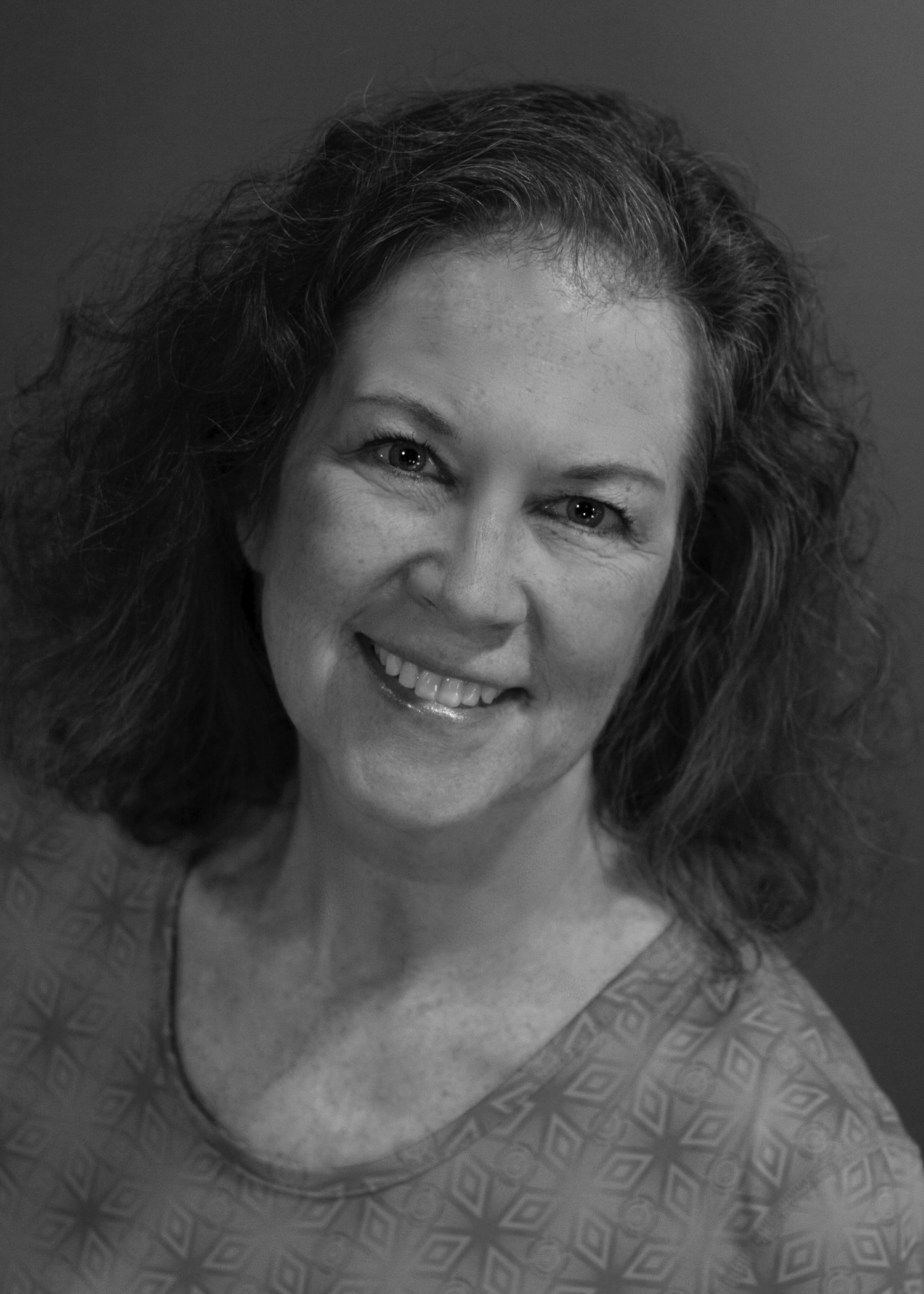 Suzanne Young
Artist of Distinction
Suzanne Young joined La Crosse Community Theatre during the summer of 1967 after graduating from high school. She auditioned for the summer musical Where's Charley? and was cast in the lead role of Amy Spettigue. Because LCT didn't have a theatre building yet, it was performed in a big top at Mount La Crosse. Under the direction of Mike Thompson and choreographer Marilyn Wood, the cast rehearsed in the First Presbyterian Church basement with stage dimensions taped on the floor. Before the performances, a chuck wagon served dinner to those who wanted to "make an evening of it". Suzanne has fond memories of her first experience with LCT as it sparked a newfound love for and appreciation of the arts. She was bitten by the theatre bug, and Where's Charley? kicked off her enthusiastic involvement during the next 50 years.
Suzanne was cast in The Detective Story in 1970 and Three Penny Opera in 1971. In the summer of 1970 she did A Thurber Carnival with the Young People's Company. All aspects of the production and box office were handled by youth. Suzanne also spent many memorable hours backstage and recalls working props for Man of La Mancha (1972) and having to "quickly and quietly slither beneath the entire width of the raked stage and back to retrieve a dropped prop needed in the next scene."
Suzanne moved away in 1973 and participated in community theatre in Denver and Orange County, California but did not feel the warm, friendly connection she had experienced at LCT. Upon returning to La Crosse in 2004, she took up where she left off to once again appear on stage in Barefoot in the Park (2005), Mame (2008) and On Golden Pond (2010). It was as if she had never been away! Suzanne now focuses on helping in the LCT costume shop and volunteers for almost every show.
"Now that I am officially retired, I can contribute more hours during the week with the delightful sewing crew and talented designers."
Because of her long history with the theatre, Suzanne joined the committee chaired by Sharon Markee to celebrate LCT's first 50 years.
"We wanted to bring that history to life for those who did not live through it."
She and other "old-timers" researched the archives and shared memories, then the committee published four-page program inserts highlighting the achievements of those 50 years. For the next two seasons, the programs for each production included an historical snapshot of LCT.
Suzanne has long shared her time and talent. When asked what the greatest gift the theatre has given her is, she recalls:
"LCT challenged me to explore and express broader and, at the same time, more intimate dimensions of characters. In this journey, I have met countless talented people, onstage and off, who I may never have known otherwise. I am so grateful."