The miserly Scrooge gets his attitude adjusted by the Ghosts of Christmas Past, Present, and Future.
One cold Christmas Eve, mean-spirited and selfish Ebenezer Scrooge is unkind to the people who work for him, then refuses to give to charity, and then is rude to his nephew when he invites him to spend Christmas with him. When Scrooge gets home, he is visited by the ghost of his old business partner Jacob Marley – and then by three ghosts! They are the Ghosts of Christmas Past, Christmas Present and Christmas Future. The Ghost of Christmas Past takes Scrooge on a journey through Christmases from his past, taking Scrooge to see himself as an unhappy child and a young man more in love with money than his fiancé. The Ghost of Christmas Present shows Scrooge his clerk, Bob Cratchit's family. At Bob Cratchit's house Scrooge sees Tiny Tim, who is very ill, but full of spirit. The ghost then takes him to see his nephew Fred's Christmas celebrations - which he had been invited to, but rebuffed. Finally, The Ghost of Christmas Future terrifies Scrooge by showing him visions of his own death…
Adapted by Ross Daniels.
Image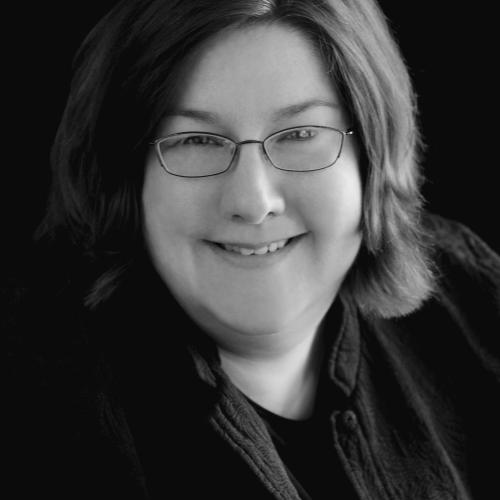 Directed by Lori Portner
Lori is originally from Chicago but has spent most of her life in the Coulee Region. She received her BA in theatre, speech communication and English from UW-La Crosse. Through the years she has directed over 60 shows and has had the privilege of teaching countless students of all ages about theatre.
Cast
Scrooge
J. Michael Hartigan
Bob Cratchitt
Scott Rathgaber
Ghost Past
Adam Rathgaber
Ghost Present
Patrick Nee
Ghost Future / Belle's Husband
Mike Herro
Bosworth / Dick
Avery Gerstenberger
Crumbley / Mrs. Fezziwig
Karolee Behringer
Mrs. Cratchitt
Sheryl A. Clouse
Young Man Scrooge
Phillip Crary
Young Belle
Erin Whited-Ford
Older Belle / Final Chorus / Bag Lady
Audrey Runcorn
Fezziwig / Old Joe / 1st Chorus
Scott Vehrenkamp
Fred's Wife
Annalise Escher
Belinda Cratchit
Madeline Radtke
Peter Cratchit
Joshua Zabel
Martha Cratchit
Stephanie Koehne
Chorus / Extra
Nicholas Behringer
Chorus / Extra
Amy Carpenter
Chorus / Extra
Katherine Chafoulias
Chorus / Extra
Hannah Fernandes
Chorus / Extra
Olivia Golding
Chorus / Extra
Brandon Jensen
Chorus / Extra
Irene Kelly
Chorus / Extra
McKenzie Klipp
Chorus / Extra
Lizzie Knothe
Chorus / Extra
Jake Malzacher
Chorus / Extra
Devyn Martinez
Chorus / Extra
Malcolm Ragan
Chorus / Extra
Peyton Stay
Special Effects Construction
Costume Construction
Leslie Bates
Vicki Hartigan
Betty Lamb
Deb Olson