Somewhere over the rainbow, dreams really do come true!
The classic American musical is brought to life on stage! Follow Dorothy, the Scarecrow, the Tin Man, and the Cowardly Lion down the yellow brick road on their journey to defeat the Wicked Witch of the West and earn their heart's desires.
Written by L. Frank Baum. Adapted by John Kane. Music and lyrics by Harold Arlen and E.Y. Harburg.
Image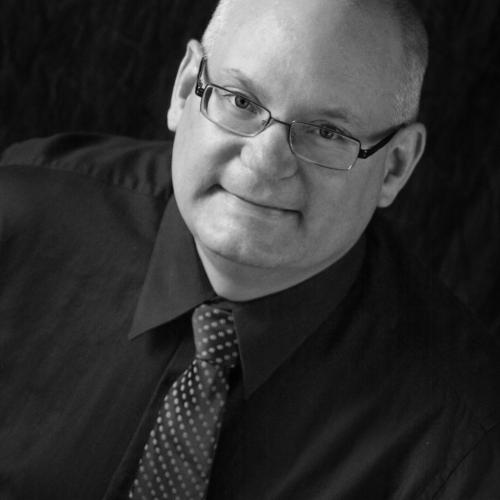 Directed by David R. Kilpatrick
David is celebrating his first anniversary as the executive director of La Crosse Community Theatre by directing a play from his bucket list. As a professional director, designer and stage manager, David has worked around the country, from 99-seat theatres to grand houses. Some of his favorite plays include On Golden Pond, Nunsense, and The Sound of Music.
Cast
Dorothy Gale
Hannah Fernandes
Dorothy Gale
Amanda Wright
Uncle Henry/Ozian
Tom Desjarlais
Hickory / Tinman
Scott Rathgaber
Hunk / Scarecrow
Jeremiah Galvan
Zeke / Lion
Jonathon Lamb
Miss Almira Gulch / Wicked Witch of the West
Sara Meyer
Professor Marvel / Wizard of Oz
Sean McDevitt
Tornado / Ozian
Dawn Anderson
Tornado / Guard / Winkie
Christopher Dresen
Tornado / Poppy / Ozian
Maria Johnson
Tornado / Tree / Ozian / Winkie
Brian Murphy
Tornado / Ozian / Winkie
Scot R. Perket
Tornado / Ozian / Winkie
Drew Saiz
Glinda / Ozian
Stacy Bruemmer
Mayor / Ozian / Flying Monkey
Matthew Herro
Barrister / Nikko / Ozian / Flying Monkey
Dylan Thoren
Fiddler / Ozian / Flying Monkey
Matthew Olsen
Town Gossip / Poppy / Ozian / Flying Monkey
Danielle Harnish
Coroner / Poppy / Ozian / Flying Monkey
Avery deBoer
Town Handyman / Trek / Ozian / Flying Monkey
Zachary Ausavich
Lullaby League / Poppy / Ozian / Flying Monkey
Arianna Armes
Lullaby League / Poppy / Ozian / Flying Monkey
Mariah Mueller
Lullaby League / Poppy / Ozian / Flying Monkey
Katie Sauer
Lollipop Guild / Poppy / Ozian / Flying Monkey
Sophie Bagget
Lollipop Guild / Poppy / Ozian / Flying Monkey
Juliana Bruemmer
Lollipop Guild / Poppy / Ozian / Flying Monkey
Abigail Kilpatrick
Tree / Ozian / Winkie
Lawrence Levesque
Tree / Ozian / Winkie
Jared E. Wiese
Poppy / Ozian
Maureen Holman
Sound Designer/Technical Director
Pyrotechnics Lead Shooter
Running Crew
Jeff Baggett
Erin Dresen
Jim Eberle
Dave Freisinger
Charlotte Grant
Barbara Hanson
Cheri Herro
Mike Herro
Tammy Mueller
Jane Murphy
David Olson
Dave Saiz
Dog Trainers
David Freisinger
Lisa Freisinger
Makeup/Dressers
Leilani Ames
Amanda deBoer
Cheri Herro
Mike Herro
Tammy Mueller
Lisa Sauer
Scenic Artist
Kelsey Taunt
Kate Kersten
Dillon McArdle
Scenic Painters
Andrew Appold
Jesse Bray
Stacy Bruemmer
Sharon Dwyer
Stephanie Eckhoff
Rita Erdman
Dave Freisinger
Lisa Freisinger
Jenny Frandsen
Nathalie Gage
Jennifer Harnisch
Theresa Laehn
Emily Malay
Sharon Markee
Dee Dee Martin
Cara Martin
Megan McArdle
Chris McKinzie
Jane Murphy
Jo Ann Neve
Linda Pfaff
David Saiz
Drew Saiz
Sam Sauer
Scott Schiebel
Jackie Speropulos
Suzanne Young
Set Construction
Tim Harris
Mike Herro
Gary Mundinger
Dillon McArdle
Scott Rathgaber
Eric Torgerud
Costume Construction
Leilani Ames
Jeff Baggett
Paula Bloom
Jenn Burchell
Barb Burchill
Marsha Erickson
Marilyn Fernandes
Charlotte Grant
Cheri Herro
Francie Johnson
Barbara Kilpatrick
Summer Koch
Tonya Laws
Alan Mier
Beth Mundinger
Jane Murphy
Donna Newcomb
David Olson
Lisa Sauer
Suzanne Young
Tree Construction
Jane Murphy
Charlotte Grant
Jenn Burchell
Curtis Botting