Thoroughly Modern Millie
Musical
A musical comedy about friendship, love, and everything modern.
Young Millie Dillmount has just moved to the big city with plans to marry a man for money instead of love. She soon finds out that the big city has other plans. A high-spirited musical romp filled with frisky flappers, dashing leading men, a villainess audiences will love to hate, and the most irrepressible heroine to ever step off the bus! Winner of the 2002 Tony Award for Best Musical.
Book by Richard Morris and Dick Scanlan. Music by Jeanine Tesori. Lyrics by Dick Scanlan.
Image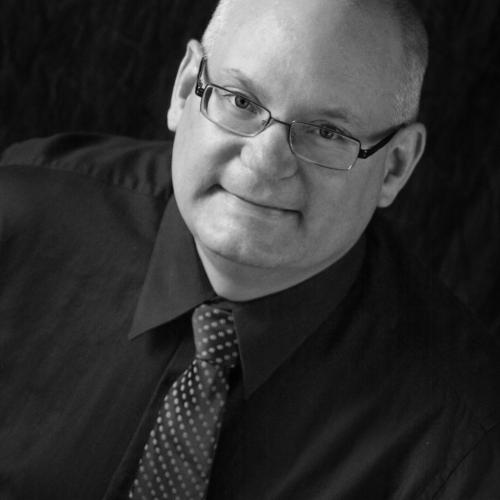 Directed by David R. Kilpatrick
David notes that this production marks the end of his fourth season at La Crosse Community Theatre. He has had the joy of directing and designing the lights for several productions. His most recent production was directing and costume designing for LCT's Theatre for Youth project Peter and the Wolf with the La Crosse Symphony Orchestra. In addition, David serves as LCT's executive director, as well as manager of Weber Center for the Performing Arts.
Cast
Millie Dillmount
Anna Mae Beyer
Mrs. Meers
Jennifer Burchell
Miss Flannery
Maria Runde
Jimmy Smith
Seth Von Steidl
Dorothy Brown
Laura Rieke
Female Ensemble
Marcia Brendum
Female Ensemble
Jennifer Cambio
Female Ensemble
Aubrey Hallnagel
Female Ensemble
Molly Jensen
Female Ensemble
Allison Langer
Female Ensemble
Morgan Pederson
Female Ensemble
Kara Schultz
Female Ensemble
Emma Smerud
Female Ensemble
Amanda Wiese
Male Ensemble
Dennis Dorman
Male Ensemble
Scott Jenks
Male Ensemble
Joshua Knetter
Male Ensemble
Mark Quamme
Male Ensemble
Conner Reisdorf
Assistant to Stage Manager
Run Crew
Dawn Anderson
Miranda Bauerly
Donna Buros Hanson
Melissa Kratt
Roland Kratt
Dominique Luecke
Dustin Luecke
Light Hang Crew
Dennis Dorman
Scott Jenks
Abby Kilpatrick
Mark Quamme
Kayla Shue
Set Construction
Dennis Dorman
Chuck Link
Sharon Markee
Gary Mundinger
Bob Raasch
Bill Spietz
Costume Construction
Molly Bambenek
Jason Bernhagen
Anna Mae Beyer
Barb Burchill
Donna Buros Hanson
Katya Carter
Heather Dutcher
Charlotte Grant
Jeanne Hermanson
Shirley Huhn
Scott Jenks
Francie Johnson
Abby Kilpatrick
Barbara Kilpatrick
Kris Kuhn
Sue La Crosse
Jonathon Lamb
Allison Langer
Beth Mundinger
Jeri Sebo
Theresa Smerud
Sheryl Smith
Nancy Solberg
Joanne Steele
Amanda Wiese
Lorraine Wilson
Tami Wolden
Suzanne Young
Musician
Stephanie Brookman
Rachel Pechacek
Christine Stein
Stephen Mann
Candace Brown
Catherine McNamara
Carly Felten
Bonny Fish
Jamie Greenfield
Tyler Krause
Mike Snustead
Kacie Bauerly
Brandon Martinez
Charlie O' Brien
Dillon Hendrickson
Alex Neitzke
Ansel Colby
Avery Blaha
Kathy Boarman
Anna Peterson
Zeb Jandt
Sarah Leitzen
Mary Blaha-de Boer
Lyche Theatre
Opened in 2013, the Lyche Theatre offers ample leg room and clear views of the stage from any of its 450 seats. Entrances and exits are centrally located and fully accessible for all.