We double-DOG-dare you to see it!
Adult Ralph Parker recounts the Christmas he celebrated as a nine year old living with his parents and younger brother in northern Indiana. This particular Christmas was special: his contest-obsessed father won a prize and the never-ending battle with the house furnace. Ralphie faced challenges of his own: clashing with the town bullies and discovering a new relationship with soap. But most memorable was what he wanted more than anything for Christmas: an official Red Ryder carbine action 200-shot range model air rifle, aka a BB gun. Retold with a touch of childhood fantasy, these Christmas stories remind us all why we love the holidays.
By Philip Grecian. Based on the motion picture 'A Christmas Story' c. 1983 Turner Entertainment Co., distributed by Warner Bros., written by Jean Shepherd, Leigh Brown, and Bob Clark; and on the book 'In God We Trust, All Others Pay Cash' by Jean Shepherd.
Image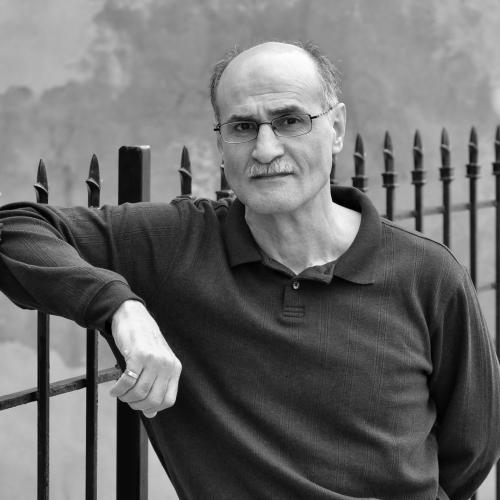 Directed by guest artist Phil Addis
Phil is semi-retired, working part time at WKBT News 8 as Floor Crew. He has worked in over fifty shows at LCT since 1973. Most recently, he was in Twelve Angry Men, Wit, and Billy Elliot. He is the recipient of five Dionysus awards. Stage credits include several area theaters as well. Addis also wrote a serio-comedy "God's Piñatas". In December, Phil will be showcasing some of his photography at the La Crosse Public Library's main branch. Phil resides in La Crescent with his wife, Deb.
Cast
Miss Shields
Sue Ann Davis-Mitley
Esther Jane
Annabelle Yusten
Ensemble
Natalia Poterucha
Ralphie Parker
Beckett Cottrell
Tree Lot Owner/Delivery Man/Santa
Avery Gerstenberger
Sophia / Ensemble
Valentina Nicolai
Ralphie Parker
Carter Mandel
Randy
Isidore 'Izzy' Thomsen
Scut Farkas
Brandon Haring
Black Bart/Elf
Savannah Steiger
Stage Manager/Assistant Director
Interim Technical Director
Assistant Costume Designer
Set Construction
Dennis Dorman
Gary Mundinger
Jim Nelson
Costume Crew
Alli Langer
Julie Rudolph
Lyche Theatre
Opened in 2013, the Lyche Theatre offers ample leg room and clear views of the stage from any of its 450 seats. Entrances and exits are centrally located and fully accessible for all.