He came to take their money, but stayed for the music.
The Music Man follows fast-talking traveling salesman, Harold Hill, as he cons the people of River City, Iowa, into buying instruments and uniforms for a boy's band that he vows to organize. There's just one problem–he doesn't know a trombone from a treble clef! His plans to skip town with the cash are foiled when he falls for Marian, the librarian. Will she be able to change his tune by curtain's fall?
Music, book and lyrics by Meredith Willson.
Image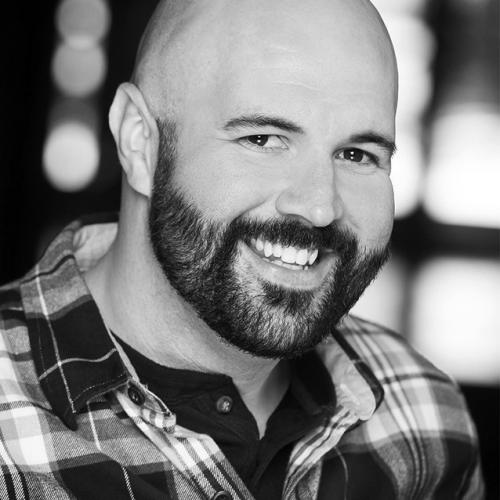 Directed by guest artist Matthew Scott Campbell
Matthew is an assistant professor of theatre and music theatre at Viterbo University and works freelance as a director, AEA actor, and fight director. He serves as the associate artistic director for the Missouri Shakespeare Festival and coaches for the New York City-based company The Biz of Show. His body of work as a director includes: Avenue Q, Romeo and Juliet, Oklahoma!, West Side Story, Altar Boyz, and Pippin at Viterbo, Twelfth Night and Macbeth at the Shakespeare Festival, and Spring Awakening, The Musical, J.B., The Glory of Livin, The Complete Works of William Shakespeare Abridged (tour), How I Learned to Drive, Asleep on the Wind, 9 Parts of Desire, among others. He is the creator of multiple original works, most notably a devised piece entitled A an W (based on Alice in Wonderland and the music of Queen) and the one-act play Disregard. As a fight director, his work has been seen at Goodspeed Opera House, Hartford Theatre Works, Bay Street Theatre, Surflight Theatre, The Flea Theater-off-Broadway, among many others. As an educator, he has taught workshops across the country for SETC, IHSTF, META, ISF, and in numerous university and college programs. He holds an M.F.A. in directing from Illinois State University, a B.A. in theatre from Missouri Southern State University, and a musical theatre conservatory degree from Circle in the Square Theatre School in NYC.
Image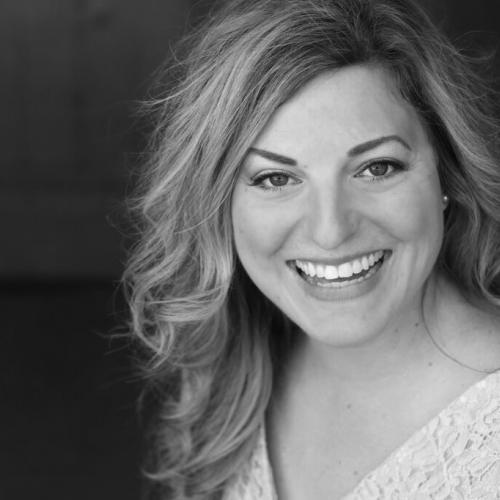 Directed by guest artist Stephanie Harter
Stephanie is thrilled to make her LCT debut and her directing debut with The Music Man, and can't imagine a more masterful partner to do it with than Matt. Her previous choreography credits include Thoroughly Modern Millie and Hello, Dolly!, as well as numerous show choirs and dance teams in Missouri and Kansas. Stephanie is a frequent clinician, guest artist/teacher, and adjudicator for show choirs, competitions and youth and children's theatre workshops, and she is overjoyed to join the voice faculty at Viterbo University this fall. She previously taught at Wichita State University before moving to NYC to pursue acting full time. She has performed in 45 of the United States and seven countries, in numerous regional productions and national tours, including Beauty and the Beast (Madame de la Grande Bouche aka the wardrobe) and the first national broadway tour of Nice Work if You Can Get It (Duchess Estonia Dulworth), where she had not only had the privilege to swing from a chandelier nightly, but to work with Tony Award winning creative teams and esteemed Broadway directors Kathleen Marshall, Rob Roth and Marc Bruni. Other favorite roles include Guenevere in Camelot (Arizona Broadway), Glinda in Wizard of Oz (Surflight), Jellylorum/Griddlebone in Cats (Crown Uptown), Karen/Carmen in Carmen's Place (Castillo Theatre, 42nd St. NYC), and Annie Oakley in Annie Get Your Gun (Joplin Little Theatre).
Cast
Eulalie Shinn
Carol Sweeney-Marnach
Ewart Dunlop
Jason Bernhagen
Marcellus Washburn
Hunter Evenson
Salesman
James Gilbertson
Zaneeta Shinn
Olivia Belland
Teen Ensemble
Brandon Haring
Teen Ensemble
Hannah Reischl
Marian Paroo
Karla Hughes
Alma Hix
Brittany Schilla
Charlie Cowell
Rick King Quale
Conductor/Constable
Van Zimmerman
Gracie Shinn
Qitarra Olson
Teen Ensemble
Alyssa Kelsey
Teen Ensemble
Greta Speckeen
Mayor Shinn
Eric Sorenson
Ethel Toffelmier
Hope Kirwan
Jacey Squires
Christopher Dresen
Mrs. Paroo
Donna "Schoen" Ruud
Olin Britt
John Williamson
Tommy Djilas
Elliott de Boer
Teen Ensemble
Marty Backstrand
Teen Ensemble
Matthew Lind
Teen Ensemble
Gloria Tofstad
Co-Directors
Matthew Scott Campbell
Stephanie Harter
Co-Choreographers
Matthew Scott Campbell
Stephanie Harter
Dance Captains
Hunter Evenson
Hope Kirwan
Set Construction
Dennis Dorman
Gary Mundinger
Jim Nelson
Wigs
Salon Professional Academy
Hats
Deborah Olson Milliner Extraordinaire
Costume Construction
Jason Bernhagen
Terri Daley-Mack
Charlotte Grant
Anne Hasse
Anna Jansson
Allan Johnson
Nancy Mahlum
Madeline McGinty
Lori Reischl
Vicki Riness
Jeri Sebo
Emma Smerud
Carla Stetzer
Rubie Stetzer
Lorraine Wilson
Alex Yeiter
Suzanne Young
Lyche Theatre
Opened in 2013, the Lyche Theatre offers ample leg room and clear views of the stage from any of its 450 seats. Entrances and exits are centrally located and fully accessible for all.